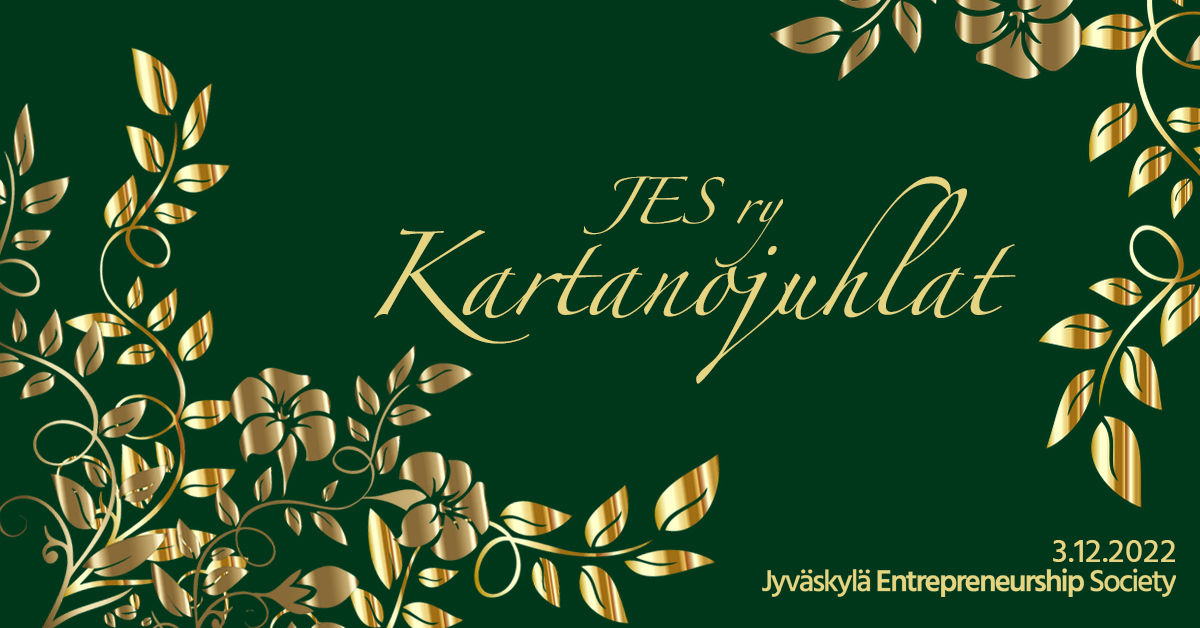 Information about this event
On Saturday 3.12. starting at 6:30pm. The bus departs from Jyväskylä Matkakeskus to Villa Jääskelä at 4:45pm and back to Matkakeskus at 2:30am on Sunday.
JES ry's Manner Party 2022
Warm welcome to celebrate JES ry and our 11th year of operation!
We gather together to celebrate with the sitting board, alumni, partners and members. During the evening we get to enjoy good food, drinks, music and other fun programs.
The dress code is cocktail, and the party venue also has the possibility of a sauna free of charge.
The celebration will be held at Villa Jääskelä in Vaajakoski. A bus will take the participants to the party venue, departing from Jyväskylä Matkakeskus on Saturday at 4:45pm. The celebration itself begins at 5:30pm and continues well into the evening! Buses depart from the party venue back to Matkakeskus on Sunday at 2:30am.
Registration is via Kide.App and opens at 10am on November 3rd. The registration closes on November 24th. Please note that the registration is binding. The ticket includes bus rides back and forth, dinner with beverages as well as a drink ticket.
NOTE! This event will be held only in Finnish.
We hope we meet you at the event!